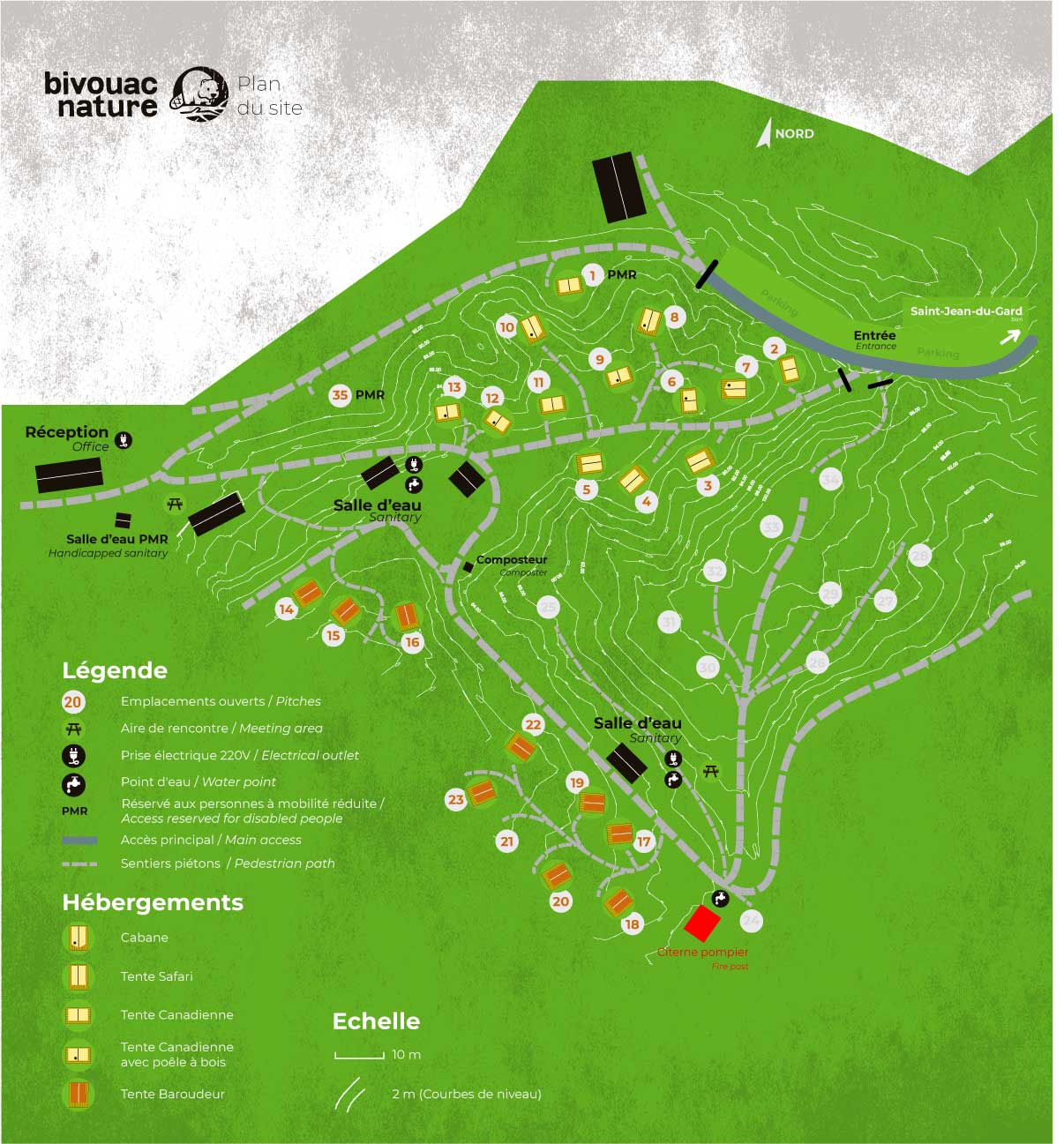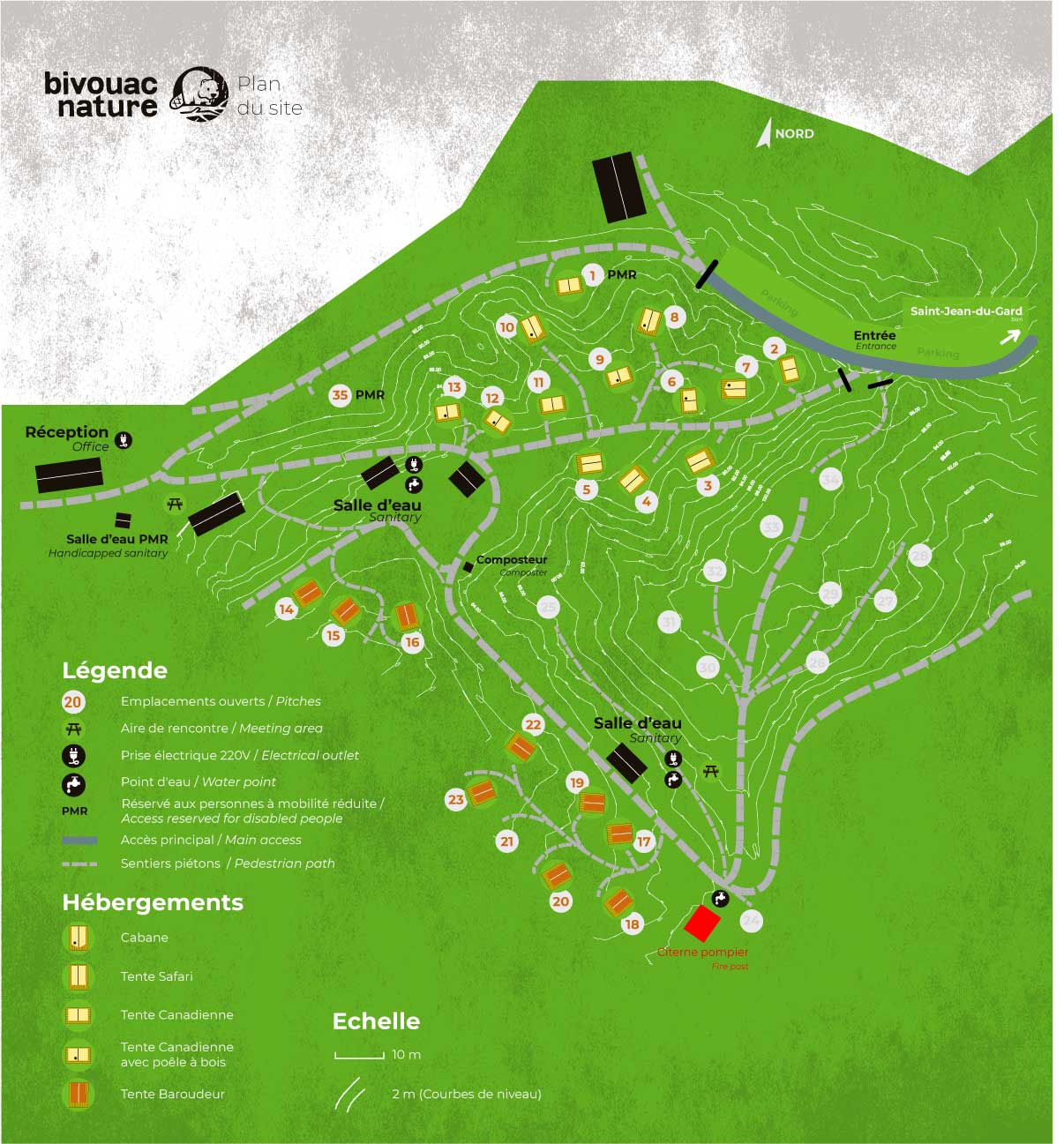 Bivouac nature in a few figures
The bivouac seen from the sky
Rules of life on the bivouac
Pets are not accepted on the bivouac.
Bivouac nature is a car-free site: vehicles are parked in a car park at the entrance to the bivouac.
Bivouac nature has made this choice in order to guarantee you a peaceful stay, an immersion in nature and to guarantee the safety of your children.
Bivouac nature does not welcome our friends, campers and caravans.
Additional tents are not permitted on your "ready-to-camp" tent site.